Winery : R. Lopez de Heredia
Where : Rioja Alta sub region of Rioja
Viña Tondonia is a beautiful vineyard of over 100 hectares, situated on the right bank of the river Ebro, where the most typical Rioja wines are grown. The winery is based in the small town of Haro close by.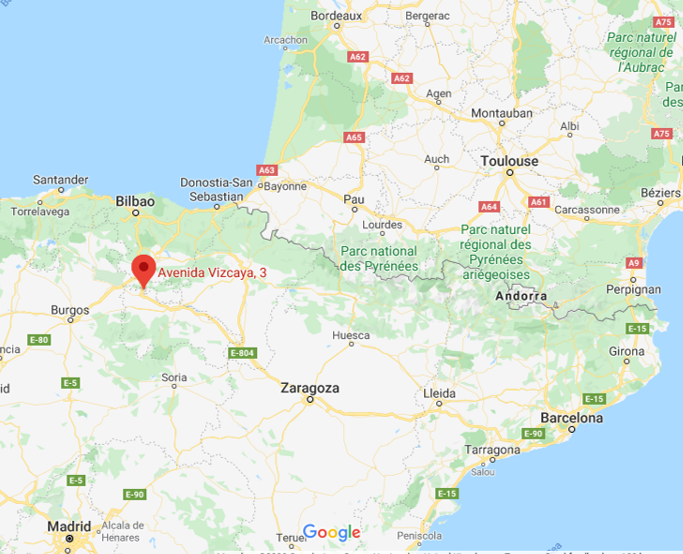 The grapes : 100% Viura (Otherwise known as Macabeo)
Macabeo  There are few universal truths about how Macabeo tastes; the wines can be fresh, floral and aromatic when harvested sufficiently early and aged in stainless steel, but weighty, honeyed and nutty when aged in oak and harvested slightly later as with this wine.
Macabeo must (freshly pressed grape juice containing the skins, seeds and stems of the berries) is quite resistant to oxidation, due to its high levels of antioxidant resveratrol monomers (trans-piceid, cis-piceid, trans-resveratrol, and cis-resveratrol). This made it a traditionally popular option with winemakers in Rioja, where barrel aging is relatively common and inevitably involves a certain amount of oxygen exposure.
It is a fairly straightforward grape to cultivate, although it is susceptible to disease and in particular to downy mildew and grey rot.
How is this wine made :
The harvest is carried out by hand to avoid that the grapes breaking, rupturing or spontaneously fermenting prior to arriving at the winery. Fermentation takes place in small oak vats using native yeasts from the vines for 7 days. Fermentation takes place without the skins, to avoid excessive colouration.
Viña Tondonia Reserva Blanco is aged for 6 years in 225litre capacity Bordeaux oak barrels, made at the winery in its own coopery.  While the wine is ageing, it is racked twice a year.  Following the ageing process, it is bottled without being filtered, but is clarified using fresh eggs.
Terminology :
Reserva white wines are aged for at least 2 years with at least 6 months in oak barrels
Rioja alta – Rioja Alta is one of three sub-regions of Spain's celebrated Rioja wine region, along with Rioja Alavesa and Rioja Baja. It occupies the westernmost portion of the region, with the majority of its vineyards lying south of the Ebro River. Rioja Alta centers on the historic town of Haro, where a number of well-known wineries are located. The town also plays host to an annual wine festival in June
Soil type : The soil is made up of alluvial clay with a high limestone content
How does this wine taste to me : Almost of orange, deep honey, sophisticated and aged.  An incredible wine
The Label : Ultra distinctive, authentic, and shows the real depth of heritage and tradition behind this wine