Pietradolce – Etna Rosato – 2018
So, my wine of the week this week is Pietradolce – Etna Rosato
Winery : Pietradolce
Where : High altitude vineyards on Mount Etna in Sicily.  Mount Etna, or Etna, is an active stratovolcano on the east coast of Sicily, Italy, in the Metropolitan City of Catania, between the cities of Messina and Catania.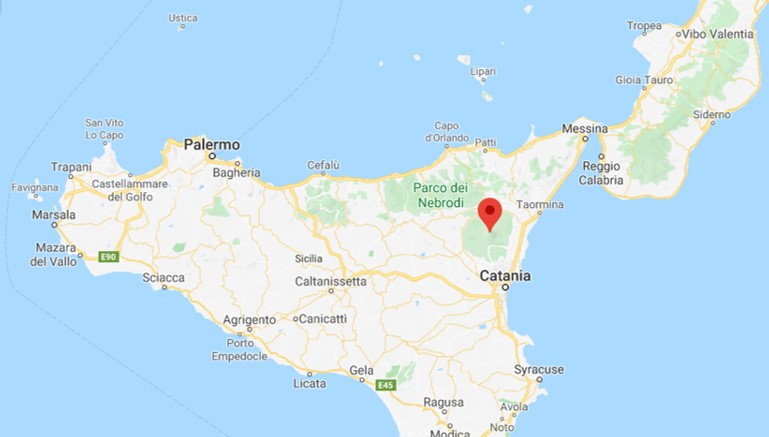 The grapes : 100% Nerello Mascalese.  Nerello Mascalese is a late harvesting grape creating light coloured wines that display a red fruit character and gentle tannins – allowing the wines to be approachable at a young age, but also suitable for ageing.  Noticeable in the wine this grape produces is essence of the soil, with distinctive minerality, and earthy yet fresh feel,
The variety takes its name from the Mascali plain between Mount Etna and the coast where it is thought to have originated – a small portion of older vines predate the phylloxera epidemic of the 1880s. The prefix Nerello refers to the black color of the grapes, and is shared by Nerello Cappuccio
Nerello Mascalese is a late-ripening variety, and most vines are trained in the traditional bush-vine method, which works well in the terroir.
How is this wine made : Soft pressing and fermentation in steel vats
How does this wine taste to me : Rich, fruity, intense and complex style of rose – very different to provence style lighter rose wines.  Vibrant crunchy redcurrant, good acidity.  Super refreshing on a hot summer's day.
How does this wine taste to team Wine Parlour : Soft ripe nectarine, cranberry and a vibrant crunchy red current – dry and delish!!
The label : quite recognisable, although I am not sure what this is or how it relates to the feelings I have for what is inside the bottle
Trackback URL: http://wineislife.getcomfortable.co.uk/wp-trackback.php?p=117